Polidori Sausage and Butternut Squash Pasta
Sausage and butternut squash pasta is a delightful autumn-inspired dish that combines the savory goodness of Italian sausage with the sweet and nutty flavors of roasted butternut squash, creating a perfect balance of tastes and textures. Tossed with al dente pasta and a creamy goat cheese, this recipe offers a comforting and satisfying meal for those seeking a hearty and flavorful pasta dish.
Made with:
Mild Italian Sausage
15

minutes
30

minutes
45

minutes
Ingredients:
12 

oz

mini penne pasta

2

tbsp

olive oil

1

lb

Polidori Mild Italian Sausage

3

tbsp

chopped fresh sage

1/4

tbsp

ground allspice

1/4

tbsp

ground nutmeg

1

tsp

red pepper flakes

1

lb

butternut squash

peeled, seeded and cut into ½-inch cubes

1

large onion

minced

4

cloves of garlic

salt and pepper

to

1/2

cup

dry white wine

1/2

cup

freshly grated parmesan

2

tbsp

fresh parsley

chopped

1/2

cup

crumbled goat cheese
Directions:
In a large, deep skillet, heat 2 Tbsp. Olive oil, over medium-high. Add sausage and cook, breaking it into large pieces with the back of a spoon. Add in sage, allspice, nutmeg, and red pepper flakes. Cook until browned, about 6 minutes.

Add squash, onion, and garlic—season with salt and pepper. Cook, stirring occasionally, until the vegetables soften, about 2-3 minutes. Add the white wine and cover. Reduce the heat to medium-low and simmer, stirring occasionally, until the squash is tender, 18-20 minutes.

Meanwhile, in a large pot of boiling salted water, cook pasta until al dente. Drain pasta, reserving 1 cup of cooking water. Add pasta to the skillet with the squash and sausage, along with the reserved cooking liquid and parmesan cheese. Cook over medium-low heat until the sauce is thick and creamy, about 1-2 minutes. Sprinkle with fresh parsley and crumbled goat cheese, and serve immediately.
More recipes
View recipe
Hatch Chile Cheese Sausage Mac and Cheese
View recipe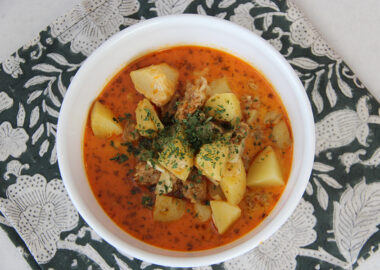 View recipe
Chorizo Salsa Verde Pizza
View recipe
Polidori Grilled Sausages with Peaches and Pickled Onions
View recipe
Polidori Brats and Side Dish Salads
View recipe
Sweet and Spicy Polidori Sausage Sandwich
View recipe
Air Fried Polidori Hatch Chile Cheese Sausage
View recipe
Polidori Chorizo Stuffed Bell Peppers
View recipe
Pasta with Polidori Sausage, Tomatoes, and Cream
View recipe
Sheet Pan Sausage Peppers and Onions
View recipe
Polidori's Famous Lasagna
View recipe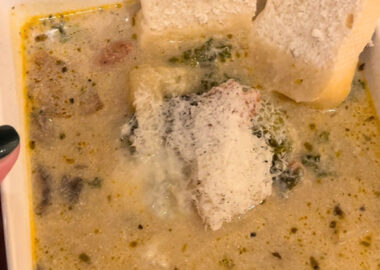 Slow-Cooker Tuscan Sausage Soup
View recipe
View recipe
Creamy Italian Sausage Butternut Squash and Gnocchi Soup
View recipe
Polidori Sausage Soup in a Pumpkin
View recipe
Polidori Bratwurst Mummies
View recipe
Polidori Sausage-&-Mac-O-Lanterns
View recipe
Polidori Italian Sausage, Gnocchi and Tomato Soup
View recipe
Polidori Chorizo Mac & Cheese with Real Dill Bloody Mary Rimming Spice
View recipe