Sloppy Guiseppes
Sloppy Guiseppes are a delicious and messy delight that combines the flavors of classic Sloppy Joes with the Italian twist of Polidori Italian sausage. This hearty sandwich is loaded with savory sausage crumbles in a rich tomato sauce, making it a satisfying and flavorful choice for a comforting meal.
Made with:
Mild Italian Links
15

minutes
20

minutes
35

minutes
Ingredients:
1

lb

Polidori Italian Sausage Bulk

1

whole

Green Bell Pepper diced

1

whole

Yellow Bell Pepper diced

1

jar

Pasta sauce

1

package

Hamburger buns

1/2

cup

Mozzarella cheese shredded
Directions:
Strip Sausage from casing and place in pan

Cut (Dice) Peppers and onions

Cook sausage 50% making sure you dice the meat while cooking

Add onions and peppers. Cook until sausage, onions, and peppers are fully cooked.

Warm Buns, When ready add sausage and mozzarella cheese as desired.
More recipes
Sausage & Butternut Squash Pasta Recipe
View recipe
View recipe
Hatch Chile Cheese Sausage Mac and Cheese
View recipe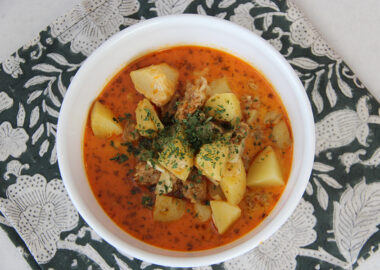 View recipe
Chorizo Salsa Verde Pizza
View recipe
Polidori Grilled Sausages with Peaches and Pickled Onions
View recipe
Polidori Brats and Side Dish Salads
View recipe
Sweet and Spicy Polidori Sausage Sandwich
View recipe
Air Fried Polidori Hatch Chile Cheese Sausage
View recipe
Polidori Chorizo Stuffed Bell Peppers
View recipe
Pasta with Polidori Sausage, Tomatoes, and Cream
View recipe
Sheet Pan Sausage Peppers and Onions
View recipe
Polidori's Famous Lasagna
View recipe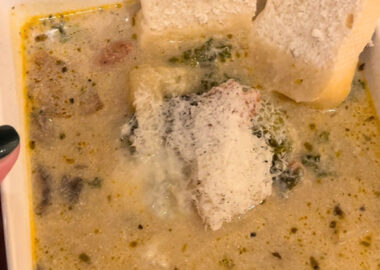 Slow-Cooker Tuscan Sausage Soup
View recipe
View recipe
Creamy Italian Sausage Butternut Squash and Gnocchi Soup
View recipe
Polidori Sausage Soup in a Pumpkin
View recipe
Polidori Bratwurst Mummies
View recipe
Polidori Sausage-&-Mac-O-Lanterns
View recipe
Polidori Italian Sausage, Gnocchi and Tomato Soup
View recipe