Polidori Hatch Green Chile Sausage Pasties
Polidori Hatch Green Chile Sausage Pasties are a mouthwatering fusion of flavors, bringing together the smoky taste of Polidori sausage with the bold heat of hatch green chiles, all wrapped in a flaky pastry. These handheld delights offer a delightful blend of savory and spicy notes, making them a perfect snack or appetizer for those who love a kick of southwestern flair.
Made with:
Hatch Chile Cheese Links
15

minutes
20

minutes
35

minutes
Ingredients:
1

lb.

Polidori Hatch Green Chile Sausage links

1

Pillsbury baking crust

1

jar

505 Green Chile Sauce

1

Egg

beaten, for wash
Directions:
Carefully remove the casing from the sausage links.

Cut a strip of warmed rolled pie crust to wrap around the sausage, overlap the crust just a little and brush it with an egg wash.

Bake in a 350º oven until the pastry is golden brown and the sausage is 145 degrees or more, about 20 or 30 minutes.

Dip them in a dish of 505 Green Chile Sauce for extra punch.
More recipes
Sausage & Butternut Squash Pasta Recipe
View recipe
View recipe
Hatch Chile Cheese Sausage Mac and Cheese
View recipe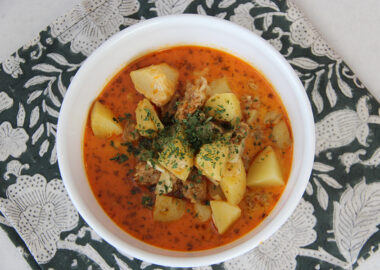 View recipe
Chorizo Salsa Verde Pizza
View recipe
Polidori Grilled Sausages with Peaches and Pickled Onions
View recipe
Polidori Brats and Side Dish Salads
View recipe
Sweet and Spicy Polidori Sausage Sandwich
View recipe
Air Fried Polidori Hatch Chile Cheese Sausage
View recipe
Polidori Chorizo Stuffed Bell Peppers
View recipe
Pasta with Polidori Sausage, Tomatoes, and Cream
View recipe
Sheet Pan Sausage Peppers and Onions
View recipe
Polidori's Famous Lasagna
View recipe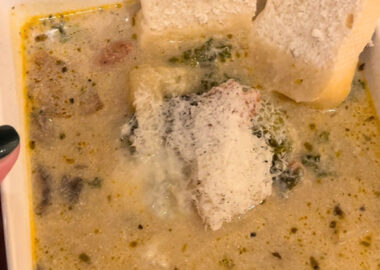 Slow-Cooker Tuscan Sausage Soup
View recipe
View recipe
Creamy Italian Sausage Butternut Squash and Gnocchi Soup
View recipe
Polidori Sausage Soup in a Pumpkin
View recipe
Polidori Bratwurst Mummies
View recipe
Polidori Sausage-&-Mac-O-Lanterns
View recipe
Polidori Italian Sausage, Gnocchi and Tomato Soup
View recipe