Polidori Family Recipe – Stuffed Shells & Sauce
Polidori Family Recipe – Stuffed Shells & Sauce is a comforting and homestyle Italian dish that features jumbo pasta shells filled with a flavorful mixture of cheeses and Polidori sausage, all baked to perfection and served with a rich tomato sauce. This classic recipe embodies the warmth and tradition of family cooking, making it a satisfying and delightful meal.
Made with:
Mild Italian Links
15

minutes
50

minutes
1

hour
5

minutes
Ingredients:
24

oz.

Ricotta cheese

3/4

lb.

Polidori Italian Sausage

crumbled and cooked

12

oz.

Jumbo pasta shells

Tony's Market has the best ones

1/2

oz.

Fresh parsley

chopped

3

cups

Whole milk shredded Mozzarella cheese

half in mixture, half on top

1/2

cup

Parmesan cheese

grated

2

whole

eggs

52

oz.

Marinara sauce

(2 26oz. jars)
Directions:
Boil the shells until theyare about 2/3 of the way done

Mix Ricotta, Mozzarella, Parmesan, eggs, parsley, and cooked sausage in a bowl

Pull out your favorite casserole dish and add some marinara sauce in the bottom

Take a pastry bag and fill with the cheese and sausage mixture and arrange them in the pan with the open part of the shells facing up

Pour marinara over the top of the shells

Sprinkle the rest of the Mozzarella on top

Ring the dinner (or lunch) bell and ENJOY with your family and friends. Pair with garlic bread and a salad for a fulfilling meal!
More recipes
Sausage & Butternut Squash Pasta Recipe
View recipe
View recipe
Hatch Chile Cheese Sausage Mac and Cheese
View recipe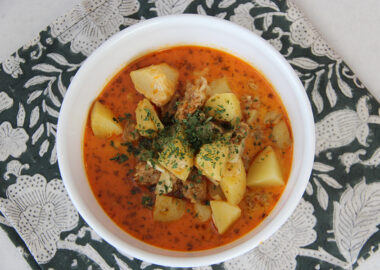 View recipe
Chorizo Salsa Verde Pizza
View recipe
Polidori Grilled Sausages with Peaches and Pickled Onions
View recipe
Polidori Brats and Side Dish Salads
View recipe
Sweet and Spicy Polidori Sausage Sandwich
View recipe
Air Fried Polidori Hatch Chile Cheese Sausage
View recipe
Polidori Chorizo Stuffed Bell Peppers
View recipe
Pasta with Polidori Sausage, Tomatoes, and Cream
View recipe
Sheet Pan Sausage Peppers and Onions
View recipe
Polidori's Famous Lasagna
View recipe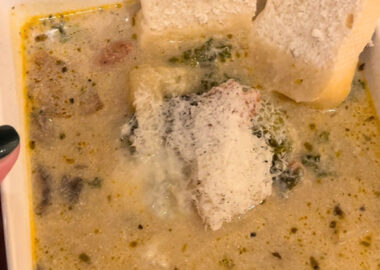 Slow-Cooker Tuscan Sausage Soup
View recipe
View recipe
Creamy Italian Sausage Butternut Squash and Gnocchi Soup
View recipe
Polidori Sausage Soup in a Pumpkin
View recipe
Polidori Bratwurst Mummies
View recipe
Polidori Sausage-&-Mac-O-Lanterns
View recipe
Polidori Italian Sausage, Gnocchi and Tomato Soup
View recipe